You must have heard the name of Vestige Company at least now! Do you want to know that What is Vestige?. Then this topic is for you only. You should read this topic completely.
In this topic we will talk about the full information of Vestige Company and also know that Vestige. In this topic, we will give information about Vestige Management, Vestige Product, Vestige Turnover, Vestige Income Plan, and Vestige Marketing Plan.
Vestige company details
Vestige is a Network Marketing or Direct Selling Company. Which started with 3 people, Mr. Gautam Bali, Mr. Deepak Sood, Mr Kanwar Bir Singh together on 2 June 2004.
Today Vestige is working successfully in India as well as UAE, Oman, Bangladesh, Bahrain, Saudi Arabia, Ghana, countries. Vestige is one of the Leading Direct Selling Companies in the world. Vestige has been ranked 36 in the 2021 Global 100 list of the world's top direct selling companies by Direct Selling News. Vestige is the only Indian company to have received this recognition.
MLM Company Vestige is an ISO 9001-2015, ISO 14001-2015, ISO 22000-2018, ISO 27000-2013, ISO 45001-2018 and ISO 50001-2018 certified company. Vestige has got many certificates apart from Halal Certificate, Quality Management System Certificate, Good Manufacturing Practices Certificate, and HADSA Certificate. Which certifies the legitimacy of this company.
Starting from 2 offices Delhi and Bangaluru on 2nd June 2004, today the company has successfully operating in 7 countries with more than 3500 online and offline sales outlets, multiple international offices and multiple distributor centers. Vestige has more than 10 million distributors, which are growing very fast every month.
Don't Miss : Highrich online shopping
Vestige's Success Journey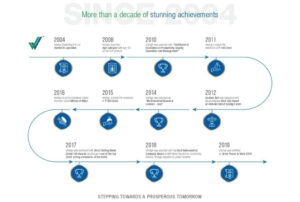 Vestige Vision
Helping people to live life with economic freedom on their own terms.
Vestige Mission
To grow globally and set benchmark in Direct Selling.
Don't Miss : AWPL company Details
Vestige Management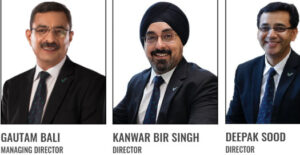 Gautam Bali – Managing Director
After playing a key role in various direct selling companies as CEO and Consultant for decades, Mr. Gautam Bali founded Vestige. With his visionary guidance, Vestige is growing at an extraordinary pace every year and has become one of the top direct selling companies in the world.
Deepak Sood – Director
Deepak Sood has played an important role in various Direct Selling companies as an Outstanding Sales, Marketing & Operations Professional and a renowned Motivator. Through his gentle leadership skills, he has been leading the Vestige by constantly adopting innovative approaches. And training thousands of people every year through our specially designed training programs for Direct Selling Professionals.
Kanwar Bir Singh – Director
Kanwar Bir Singh has vast experience in managing IT solutions in the Direct Selling Industry for many years. Integrating information technology solutions to suit complex business processes and driving a big change through digital empowerment.
Vestige Products List
My Vestige has wide range of products. Vestige has a huge range of FMCG, Health Supplements, Air Purifier, Water Purifier Cosmetic, Agri Products etc, world class products.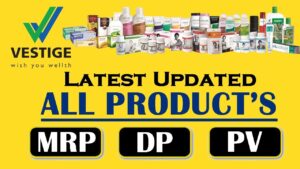 Vestige Products Category List
Ayurvedic Proprietary Medicine
Consumable / Health Food
Health Care / Food
agri products
business tools
color cosmetic
home appliance
home hygiene
mac drive
men's range
oral care
personal care
uniform
vestige essentials
Vestige Product List Updated 2022
Vestige Income Plan
Company Vestige works on Generation Plan. Vestige is a network marketing company. In this company we have to build our own team. When we join Vestige, we are called distributors of Vestige. Vestige pays 9 types of commission to its distributor. A Criteria has been set for each commission.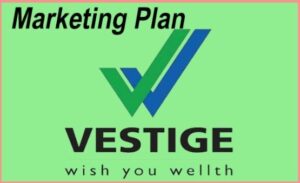 Bronze Director Bonus – 4%
Business Building Bonus – 14%
Car Fund – 5%
Elite Club Bonus – 2%
House Fund – 3%
Leadership Overreading Bonus – 17%
Performance Bonus – 5% to 11%
Retail Profit – 10% to 20%
Team Building Fund – 2%
Travel Fund – 3%
Vestige Complete Income Plan updated
What is Vestige Turnover?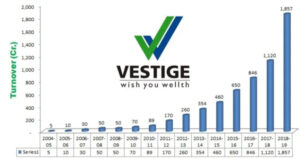 Year 2004-05 – 5 Crore
Year 2005-06 – 10 Crore
Year 2006-07 – 30 crores
Year 2007-08 – 50 crores
Year 2008-09 – 50 Crore
Year 2009-10 – 70 crores
Year 2010-11 – 89 Crore
Year 2011-12 -170 Cr
Year 2012-13 – 260 Crore
Year 2013-14 – 354 Crore
Year 2014-15 – 460 crores
Year 2015-16 – 650 Crore
Year 2016-17 – 846 crore
Year 2017-18 – 1120 Crore
Year 2018-19 – 1857 crore
conclusion
Now you know a lot about Vestige. The way Vestige is doing its growth every year. Its distributor's future seems secure. So Vestige can be done Part Time like Second Source of Income.
AWPL Product List PDF Updated 2022 Download
FAQ – vestige company
Who is the owner of Vestige Company?
Mr. Gautam Bali is the owner of Vestige Company.
What are the goods available in Vestige Company?
Vestige has a range of 400+ products. Click here to see the complete list of Vestige products.
When did Vestige start?
Vestige was started on 2 June 2004.
In how many countries does Vestige Company operate?
Today Vestige is working in India as well as UAE, Oman, Bangladesh, Bahrain, Saudi Arabia, Ghana, countries.
Who is Gautam Bali?
Gautam Bali who is the owner of Vestige Marketing Pvt Ltd company as well as 17 other company.
What is the business plan of Vestige?
To see the business plan of Vestige, visit this link.
Also Read : Highrich Online Shopping