Useful Google Chrome Extensions : I am going to tell you about Google Chrome extensions. Which must be on your computer, because these extensions will make your work much easier. I also use these extensions.
Dark Reader Chrome Extensions:
If you access the Internet sitting on your computer or laptop for several hours, then Darak Reader Extension must be on your web browser. Because only through this you can convert any website in dark mode. And also you can change the brightness and contrast setting of any website. So that the screen will have less effect on your eyes.
After adding Dark Reader Extension to the browser, if you press Alt+Shift+D from your keyboard to turn on this extension, then this page gets converted to Dark Mode. And if you want to change it to normal mode again, then press Alt + Shift + D key again.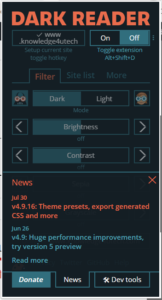 Save Image As Type:
By this Google Chrome Extension, any image can be downloaded from the Internet in different formats.
For example, by opening an image on the Google search bar and want to download it, then by clicking the right button on the image, you will click here. Now from here we will select the format JPG, PNG, Webp etc. What kind of image would you like to download?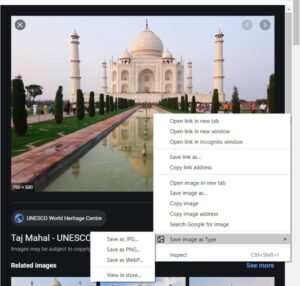 Chrome Extensions- Google Input Tools:
If you want to type something in a language other than English, then this extension is a great extension.
After installing this extension, you can go to its extension setting and choose the language of your choice. After this, whatever you type, it will be typed in the same language. Like we have selected Hindi language here. So whatever you type online after that will be typed in Hindi.
Don't Miss : Free download mangal font
Chrome Extensions- Grammarly extension:
Through this Google Chrome Extension, you can correct your grammatical mistakes while typing anything.
This extension is for those people who do a lot of writing online. Like he writes content for his website. Or type E-mail. Those people can correct Grammarly mistakes through this extension.
After installing Grammarly, first of all you have to create your account in it or you have to login with the already created account.
After that, if you type anything, then this extension will correct it or show its correct suggestion.
Also Read : 4CGandhi Chankya KrutiDev Unicode
12+ Best Google Chrome Extensions For 2023
Awesome Screenshot
Buffer
Checker Plus for Gmail
Everhour
Google Calendar
Grammarly
Hubspot Sales
LastPass
Loom
Oberlo AliExpress Product Importer
RescueTime
Scribe
StayFocusd