6 reasons to support local diving
Before traveling thousands of miles to a different country to go scuba diving, wouldn't it be nice to explore the dive sites in your community first? Sometimes you don't have to go too far from home to explore an amazing underwater world.
Six good reasons why you should embrace local diving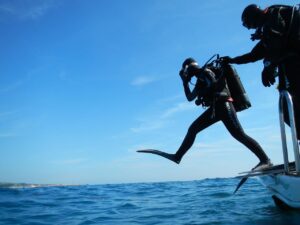 1. Support your local economy
Supporting local businesses is a good way to show that you care for the community you live in. This kind of support helps local businesses like your local dive shop thrive. Aside from strengthening the economy, it also creates more jobs so you're helping not just individuals but families.
2. Learn more about your country's culture and history
Traveling in your own country enables you to gain a deeper understanding of your local culture and history. It can be your way of embracing your national identity and building a stronger connection to your beloved country.
3. Appreciate the beauty around you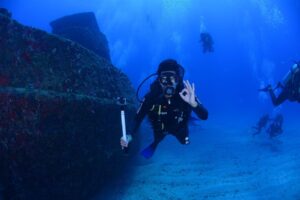 Traveling locally is a wonderful way to appreciate the beauty of your home country. Before exploring new destinations, it's a good idea to take your time enjoying nature's wonders in your local community.
4. Lessen environmental impact
You can reduce your carbon footprint by choosing to go scuba diving locally. This also means spending less time traveling and more time enjoying the beauty of nature.
5. Connect with like-minded people
Another rewarding reason to support local diving is the opportunity to connect with people who share a passion for diving and a love for nature. Meeting people who share similar interests is a great way to start a new friendship.
Dont Miss : Syndicate Bank App
6. More affordable
Scuba diving locally is generally more affordable because you can save on plane tickets, travel insurance, and even accommodation. Some countries give locals a cheaper rate compared to foreign travelers.
Scuba diving in the UAE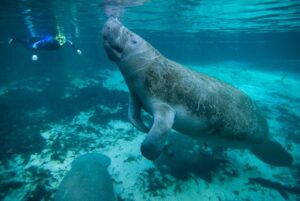 If you are in the UAE, Dubai is a great place for all dive levels including beginners who have no prior scuba diving experience.
If you want to try diving but are not sure if you want to embark on a longer certification program, Dubai Discover Scuba Diving is perfect for you. If you want to earn your first certification, you might want to consider enrolling in an Open Water course. For advanced divers, there are different specialty dive courses that you can take to enhance your diving skills.
For experienced divers, scuba diving Oman and Dibba Al Fujairah can be a rewarding experience. These waters are home to a plethora of marine life such as sea turtles, parrot fish, lionfish, butterfly fish, scorpion fish, cuttlefish, moray eels, manta rays, and macro creatures.
Dibba Al Fujiairah has amazing untouched reefs and small wrecks worth exploring. Popular dive sites in Fujairah include Sharm Rock, Martini Rock, Shark Island, and Inchcape wrecks.
For an overnight dive, scuba diving in Musandam is an ideal choice. Its majestic mountains serve as a stunning backdrop against the emerald green waters. The best way to reach this fantastic site is by riding a traditional dhow.
Plan a local dive soon to support your local economy and get an opportunity to learn more about your country's history and heritage. This is a wonderful chance to appreciate the beauty of nature in your own country in a fun and sustainable way. This trip can build your confidence, improve your skills, and open doors to new friendships. Best of all, you can have a great time without spending too much.